As the world moves towards a more digital-age society, there is a huge need for content writers. And while humans are still needed to create original content, artificial intelligence (AI) can help as a writing assistant with a lot of the writing tasks that used to require a human's time and expertise.
In this blog post, we're going to look at the top 10 AI writing tools that will help you write better articles in 2022. From software that helps you write quality content without any human interference to AI-generated content generators, you're sure to find something that fits your needs.
What is AI software?
AI (Artificial Intelligence) writing tools are computer programs that can write quality content for you. There are several free tools available, so you can get started right away.
Some of the best text generator tools include Scalenut, Frase, Rytr and Jasper. All of these tools have a few common features – they can help you improve your writing skills and produce high-quality SEO content in a short amount of time optimized for search engines. If you're looking to write better articles in 2022, using a tool like this is a great way to start.
What is AI writer? What is AI content creator?
When it comes to writing, AI writer can be a godsend for you use case. AI writers can help with a variety of writing tasks- from initial topic research to completing a full featured blog, Copywriting Product copies, writing compelling email copies, write compelling landing pages content or a book altogether.
Additionally, it helps optimizing content for SEO, It learns from your writing style over time, so it provides more accurate suggestions in the future.
An AI text generator can be trained to cater to a specific use case based on the types of content & niches, like ad copies generation, long-form blog posts, social media content for Facebook, AIDA copies in different language models, Seo optimization for search engines like Google, Bing, Yandex
How does AI writing software tools help with writing?
Writing a great article or blog isn't easy – but with the help of AI writing tools, content creation can be a lot easier. By using these free tools, you'll be able to write faster and with more accuracy. Additionally, AI can help you with the process of researching and writing, by recommending topics and providing feedback.
Last but not least, AI tools can analyze your content to find any patterns or trends that may be useful in future writing endeavors.
Helps you find better word choices
There's a good reason why AI writing tools are so popular- they make writing a lot easier and faster! The software can help you find better word choices by suggesting synonyms and alternatives. Additionally, it detects patterns in your text and suggests revisions accordingly- all of which makes for a smoother writing experience.
Offers suggestions for improving your article structure
AI can help you write them faster and easier! With its ability to analyze long-form content and spit out suggestions for improvement, the tool can save you a lot of time.
Second, AI can help with structure by suggesting topics and ideas for your article. This way, your article will flow seamlessly from start to finish without any ambiguities or head-scratching moments.
In addition to this, AI can also provide keyword suggestions as well as tips on how to improve SEO to draw in more readers. Finally – AI aids writers with grammar and sentence structure recommendations so that quality content is produced every time no matter what type of writer you are!
Can help with grammar and punctuation
Grammar checker software can help you to identify incorrect use of language, as well as patterns in word usage. This can help you to improve readability and make your writing easier to understand for both yourself and the readers. It also aids with identifying areas where further revision is needed so that your content remains of high-quality standards.
Recognizes and flags common writing errors
If you're a content creator, AI-assisted writing is a great tool to have in your arsenal. It helps to identify and flag common writing errors, helping you avoid them in future articles.
A great tool for any writer – from bloggers to journalists – AI-assisted writing can help you focus on the key points of your article and leave the fluff behind. In addition, it offers helpful suggestions for improving your writing style so that readers will enjoy reading what you have written even more!
Sentiment Analysis
Sentiment analysis is a valuable tool for content marketers as it helps them write content that is more engaging and boosts their SEO. AI tools can help with Sentiment analysis of the content along with a variety of other tasks such as grammar checking, spellchecking and even detecting plagiarism.
10 Best free AI Writing Tools in 2022
Writing a good article can be a tedious and time-consuming process. But with the help of a few AI generator tools, the process can be a lot easier.
For a start, below is the list of best AI content writing Tools that will skyrocket your content writing game using AI-powered writing, when you're writing a content, these AI writing assistant software will greatly streamline your work
Scalenut is one of the best AI content generator tools out there for both short-form and long-form content, There are many advantages to using Scalenut as a free AI content generator.
Firstly, Scalenut's sophisticated artificial intelligence helps you produce high-quality content quickly and easily. Secondly, Scalenut's flexible features make it perfect for creating articles – meaning you can create engaging content that suit your specific needs. Finally, scalenut is affordable compared to other AI content generator tools on the market.
For a writer, there's nothing more frustrating than struggling to get a paper or project done on time and with quality. That's where FRASE comes in- it offers a range of helpful features that can make writing not just easier, but also more enjoyable. From grammar checking to plagiarism detection- the tool does it all!
And this isn't limited to academic papers- FRASE is useful for any writer who needs help with tasks like outlining or writing. With so many customization options available, you're sure to find the perfect one for your unique writing style and requirements.
Neuron Writer is a tool that helps you write better articles with content optimization. It does this by using artificial intelligence to analyse your writing and improve it.
This machine learning software also offers a variety of other features to help you be more efficient with your writing, such as plagiarism detection and keyword research. You can use it for personal or professional purposes.
If you're a professional writer who wants to write better content, JASPER is the writing tool for you. Jasper is an AI writing tool that helps understands complex grammar and syntax and its artificial intelligence-powered editing tools can help you create high-quality articles quickly and easily. Plus, it offers a handy revision history feature so that you can track your progress over time.
Boss mode is a new writing mode that has been added to Jasper AI. This is a special mode which allow you to write complete article from a keyword in Jasper. All you need to do is hit the enter key after every sentence and Jasper will take care of the rest.
Jasper has a free plan should you decide to test it out!!
Outranking has some really great features, like keyword research, search engine optimization (SEO), internal linking suggestions. To develop a comprehensive SEO content strategy and dominate any market on autopilot, it combines data and AI guidance.
It includes featured snippet optimization, semantic keyword recommendations, Google NLP themes, and queries in its thorough SEO rating of the most essential on-page SEO aspects.
If you're looking to improve your writing skills, WORDTUNE is a great tool to use. It can help you with grammar, vocabulary, and sentence structure of your articles.
You can also use it to improve your article draft before submitting to online platforms. WORDTUNE is a powerful AI writing tool that understands your language and style. There are no ads or pop-ups – it's a free tool that doesn't interrupt your workflow. So, whether you're just starting out or want to take your writing quality up a notch, WORDTUNE is perfect for you!
Looking for a writing tool that can help you be a better writer? Look no further than WORDHERO! This AI writing tool offers a wide range of features to help improve your skills.
From tracking your progress and making changes as needed, to having an editor check your work for grammar and style mistakes – WORDHERO has it all. And its technology is up to date so that you can write articles in 2022 with ease.
Content writing can be a daunting task, but with the help of a good tool like RYTR, With Rytr's AI writing assistant the process becomes much easier.
RYTR, an AI-assisted content writing tool that promises to improve your skills faster than you ever thought possible. Apart from offering suggestions on how to fix common writing issues, RYTR also helps identify what content is most popular and whether it's quality or not.
With such valuable insights at your disposal with the help of Rytr, you can save yourself tons of time and energy while producing high-quality content that resonates with readers using Rytr.
Copy AI is a valuable advanced AI writing tool that can help you to improve your writing skills. It offers a wide range of features that make it a great tool for both long and short articles.
You can use Copy AI to write content of all types – from blog posts and product descriptions, to email newsletters and social media posts. Additionally, the app provides suggestions and recommendations as you write, so it's an easy way to hone your writing skills in the right direction.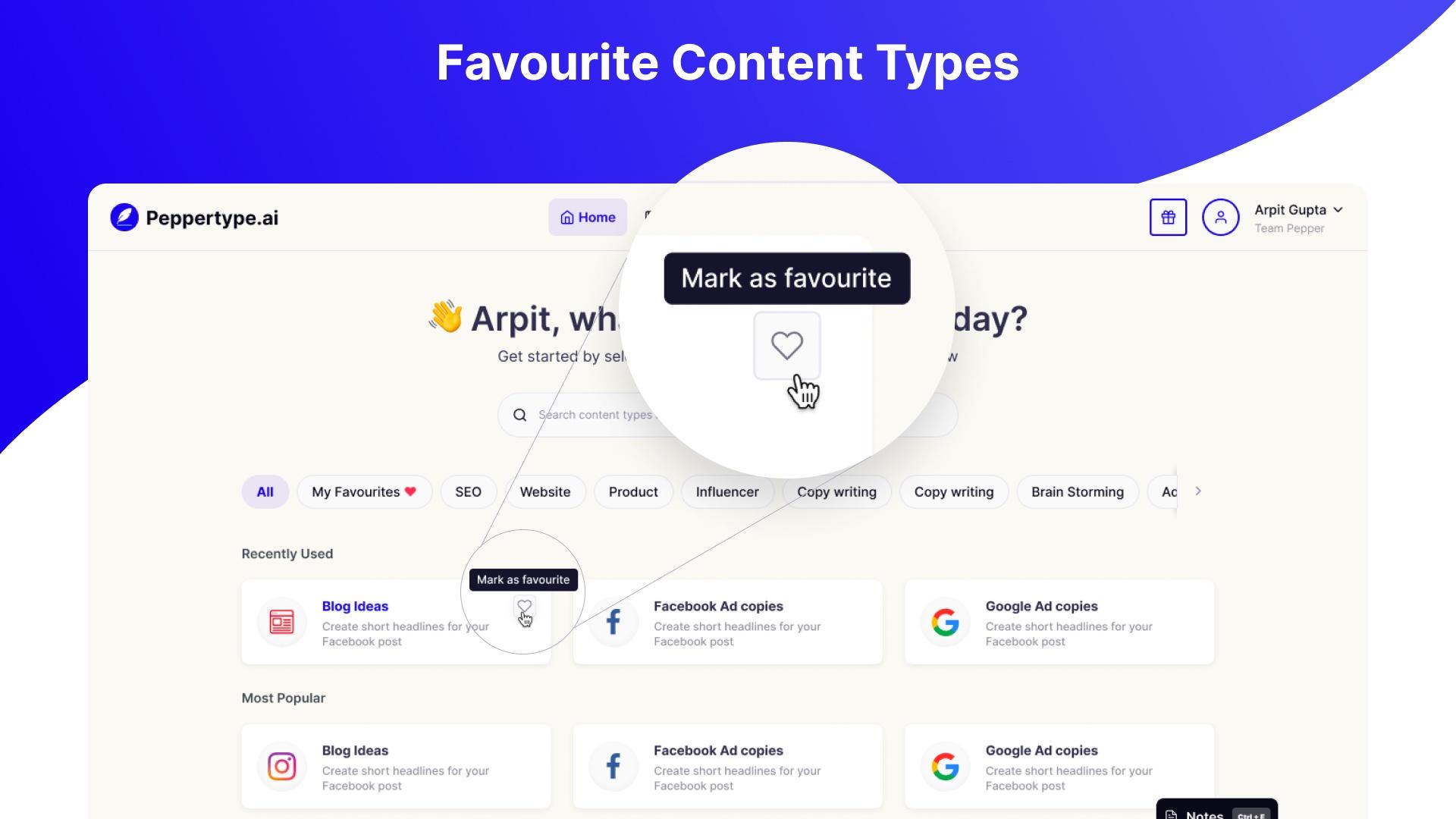 Looking for a quality content writing service? Look no further than Peppertype. It helps you produce high-quality content that targets your target audience and delivers results.
It uses a variety of unique writing techniques to ensure that each piece of content delivered is engaging, informative, and hits the mark. It also offers a free trial so you can see for yourself how It's quality writing services can help your business grow!
Other Worthwhile mentions are tools like Writesonic, Article forge,
What are the benefits of using AI to write content?
Tools help you be more efficient with your content
AI-powered content writing can help you speed up your process by identifying keywords and topics to write about. It also suggests new angles and perspectives to try when writing an article.
This makes sure that your articles are well-rounded and comprehensive without any writer's fatigue or boredom creeping in! Whether it's editing copy or structuring a long blog post into sensible paragraphs. Ultimately content creation becomes less of a trial-and-error process and more manageable – thus leading to better quality output overall!
Automated writing tools can save time
Automated writing tools are a great way to save time and improve your writing skills. They can help you avoid common grammar mistakes, as well as generate content on a variety of topics catering to specific use cases like Facebook marketing, Google marketing etc.
AI can help you improve your grammar and syntax
No matter how much you might try to master the art of writing, there will always be room for improvement. With AI-assisted grammar and syntax correction software at your fingertips, however, this challenge can easily be overcome.
Aimed at correcting errors in a text as well as suggesting corrections that make sense and improve readability, AI-assisted software is a valuable tool for writers of all levels.
Bottom line: If you're looking for an affordable way to boost your writing skills while reducing errors per print copy or post on social media, investing in quality AI-assisted grammar & syntax correction software is a great decision!
Tool helps identify plagiarism
Plagiarism checker is a valuable tool that can help you to write unique content for your website in 2022. AI can help you identify the sources of your content, as well as check for plagiarism thus helping to produce plagiarism-free content!
AI content generator software tools also helps setting up a tone of voice according the the niche of the content for better audience connectivity
What are the drawbacks of using AI to write content?
While AI can help you to generate content quickly and easily, there are a few drawbacks associated with their use. For example, a decline in human creativity and redundancy of writing are two of the drawbacks.
Additionally, a tool that is effective in aiding content generation needs to be able to generate content that is unique every time. This can be a difficult task and may lead to a decline in quality as a result. Despite these drawbacks, AI writing tools are still a valuable tool for content writers.
Cons of using AI Content Generators
Limited creativity
Many people believe that artificial intelligence (AI) is a tool that can be used to take the creative burden off writers. Creativity relies on more than just AI, it requires human input and interpretation as well.
While AI can help automate content writing processes- taking the drudgery out of it- humans are still needed to inject creativity and make sure all content is cohesive. This might include coming up with original ideas, crafting compelling narratives, choosing the right language etc.
Results can be unpredictable
Writing content can be a daunting task, but with a little trial and error, the outcome can be much more positive. In fact, it's not impossible for even an experienced writer to struggle with producing high-quality content on a consistent basis.
However, there are some simple tips that will help immensely – like testing different methods and formats before settling on a standard template or strategy. Automating certain tasks (such as keyword research) is also something that AI should definitely not be relied upon to do by itself; instead, human involvement should always remain in place.
As artificial intelligence gets better at understanding language in general, writing quality becomes less predictable – which means you need to constantly check your work against various computing algorithms in order to ensure accuracy and readability of your text.
The results might not be accurate
There is always a risk of inaccuracy when using artificial intelligence for content writing. This is because AI doesn't have the same human understanding and errors can creep in.
In some cases, this might mean that your content is not as accurate or reliable as you thought it would be. Bear in mind that you might also find it difficult to judge whether the AI-generated content meets your expectations or not. Therefore, it's important to use caution and check if things are really going according to plan before finalizing anything!
Finally, make sure you understand what could go wrong with AI-generated content – from technical problems to unintentional bias creeping into your writing. If these hazards are detected early on, they can usually be fixed relatively easily – thereby ensuring high quality output all round!
Are AI writers going to replace content writers?
AI content generators are great for producing boilerplate content without worrying about pricing, but generated text isn't always accurate or creative content.
For example, a human might come up with an interesting article idea that wouldn't work well as filler text, while an AI generator would be unable to do the same. Additionally, humans often have personal connections and experiences that can result in more engaging and interesting writing than machine-generated material.
Until AI writers can replicate the creativity and accuracy of human content writers, they'll likely remain a Writing assistance rather than a replacement for the Human Content Writer.
Conclusion
Are you looking for a way to improve your writing skills? Do you feel like you struggle to produce quality content? If so, then you're in luck! These 10 free AI writing tools can help you achieve this goal, they have free version to test the AI content writer, AI copywriting to improve your writing process, generate content ideas, improve your content marketing game by improving the content within the blog content.
Simply signup and use them, and you'll start seeing a significant improvement in your writing quality. Not to mention, they have free plan to use or a trial plan! So, there's no excuse not to give them a try without worrying about pricing. In the end, these tools can help you write better articles in 2022. So go ahead and give them a try today!
Follow us on Social Networks :